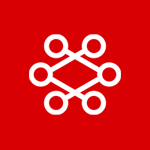 Multi Split Air Conditioning - Flexible Control
A multi split air conditioner comprises from 2-5 individual Fancoils connected to a single outdoor unit. Generally, it is a reverse cycle air conditioning system but can also be installed just for cooling. Often referred to as a multi head air conditioner it is suitable for both residential and commercial premises. Larger residential & commercial applications that require greater than 5 indoor units installed can take advantage of Daikin's VRV or other manufacturer's VRF technology air conditioning systems.
Multi-split air conditioners can be installed in standalone dwellings, apartments, and offices.
You can choose from a range of Multi Split air conditioners that are discrete and suits the ambience of your home or workspace. Available systems include:
Wall - Mounted
Ceiling – Mounted Cassette
Bulkhead ducted
Concealed ducted
Benefits of Multi-Split Systems
A multi split system is an excellent alternative where there is restricted roof or underfloor space, and ducted air conditioning would not be suitable.
Each space can be fully customised to have different capacity air conditioners to match the area all supported by a single outdoor unit.
A multi-split system has multiple temperature sensors with a sensor in each indoor unit. Because each area has its own thermostat you have individual temperature control over that zone. Similarly, fan speeds are also independent. This gives you flexibility to regulate & optimise your comfort for each zone and at the same time minimise running costs by only heating or cooling specific areas.
As an example of this control, you may want the master bedroom on 22 degrees low fan, the spare bedroom not being air conditioned at all and the kitchen at 24 degrees high fan.
Design By Assessing Your Needs
Understanding the layout and positioning of your home or office is critical to configuring the right system.
Each unit size is based on the area of the room, the direction of the exterior wall, the type of glass, the height of the ceilings, the roof material and whether there is insulation. The most efficient location for each unit will also determine the most appropriate unit type and diffusers to be selected.
Other design considerations may include a combination of multi-split and single split air conditioning systems. For example, if all the bedrooms are on the same side of the house and another space requiring air conditioning some distance away, an effective solution could be to install a multi-split with capacity for one side of the house and a single split system for the remaining space.
Eastwood Air's experienced technical advisors will determine the capacity of your multi-split system by assessing all the necessary factors with the objective that you have the most cost-effective, efficient, consistent and regulated temperature within each space.
Multi-Split Air Conditioners Pricing
Eastwood Air specialises in the highest quality products from leading manufacturers. Additionally, our technical knowledge in assessing and advising on all aspects of your system will ensure that you receive the right system at the right price for your specific needs.
You should expect that the price range will be between $3,500 and up to $13,000 for a large fully configured system.
Multi-Split Air Conditioning Maintenance
Regular maintenance will ensure the longevity and efficiency of your system.
Eastwood Air works with our customers and provides instructions so that they can be confident doing regular maintenance such as cleaning filters.
However, it is optimal to have a 12-month maintenance routine to check:
The refrigerant pressures because they change depending on the ambient data and the load inside.
Ensuring that the drain is clean.
Checking of mechanical connections to ensure a gas leak is not present.
Cleaning the outdoor and indoor coil if required because if the heat exchanger is dirty then the unit is less efficient.
To provide an overall snapshot of how the unit is operating.
Pricing for a multi-split air conditioning system maintenance starts at $220.
Contact Us - No Obligation Consultation
Please contact Eastwood Air to have a technical specialist assess & advise you on your air conditioning needs.
ENQUIRE TODAY
SEE ALL SYSTEMS