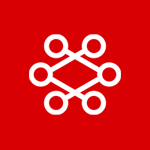 Multi Split Air Conditioning - Flexible Control
Multi split air conditioners provide air conditioning to a number of interior spaces of a home or office. Suitable for both residential and commercial premises allowing from 2-9 individual air conditioners to be connected to a single outdoor unit.
Typically, a multi split system is used where there is restricted roof space and ducted air conditioning would not be suitable.
Each space has individual temperature control and each room can have different capacity air conditioners to match the space providing a fully customised solution. Heating and cooling can then be regulated to specific rooms optimising comfort and saving on running costs as wastage is eliminated by only air conditioning rooms as and when required. You can choose from inverter and fixed speed, non-inverter models
You can choose from a range of Multi Split air conditioners that are relatively discrete and can fit in with the ambience of your home and or work space.
Available systems include:
Wall Mounted
Floor Standing
In Ceiling
Bulkhead
Under ceiling
Eastwood Air can provide an on-site assessment – important in understanding your exact needs and what will bw most suitable for your premise.
ENQUIRE TODAY
SEE ALL SYSTEMS