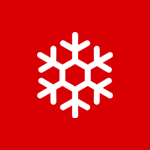 Ducted Air Conditioning - Flexibility.
Ducted air conditioning provides year round comfort and is subtle & discreet maintain the look, feel & ambience of the interior of your home. It provides a constant temperature throughout that can be easily adjusted to suit. Moreover, flexibility to heat & cool specific areas of your home with zones defined to give independent temperature control.
Ducted systems can be installed in new and existing homes. The indoor unit is usually located in the ceiling or under the floor with flexible ductwork distributing conditioned air through vents located throughout the house. The compressor is installed outside the home.
Ducted air conditioning can be designed to operate in two or more zones, which can be heated or cooled at different times. You can choose from inverter and fixed speed, non-inverter models.
Central control provides the convenience of a uniform environment and is suited for environments that remain largely constant during the day.
ENQUIRE TODAY
SEE ALL SYSTEMS